Unfortunately (or fortunately) no proper blog post this week as life is completely taking over. I must admit, I am struggling to juggle work, decorating and house stuff, Molly the horse, and everyday life. However, I thought I would take the opportunity to share one of my all-time favourite breakfast recipes as I get a LOT of requests for this on the gram and let's be honest, it is literally increds!
I actually discovered this recipe on @gemmab.slimming page and once you have the base, it's great to play around with flavours and toppings. It is suitable for vegetarians, but not vegans at the moment. I am going to look at making some swaps to try and veganise it when I have a bit more time on my hands!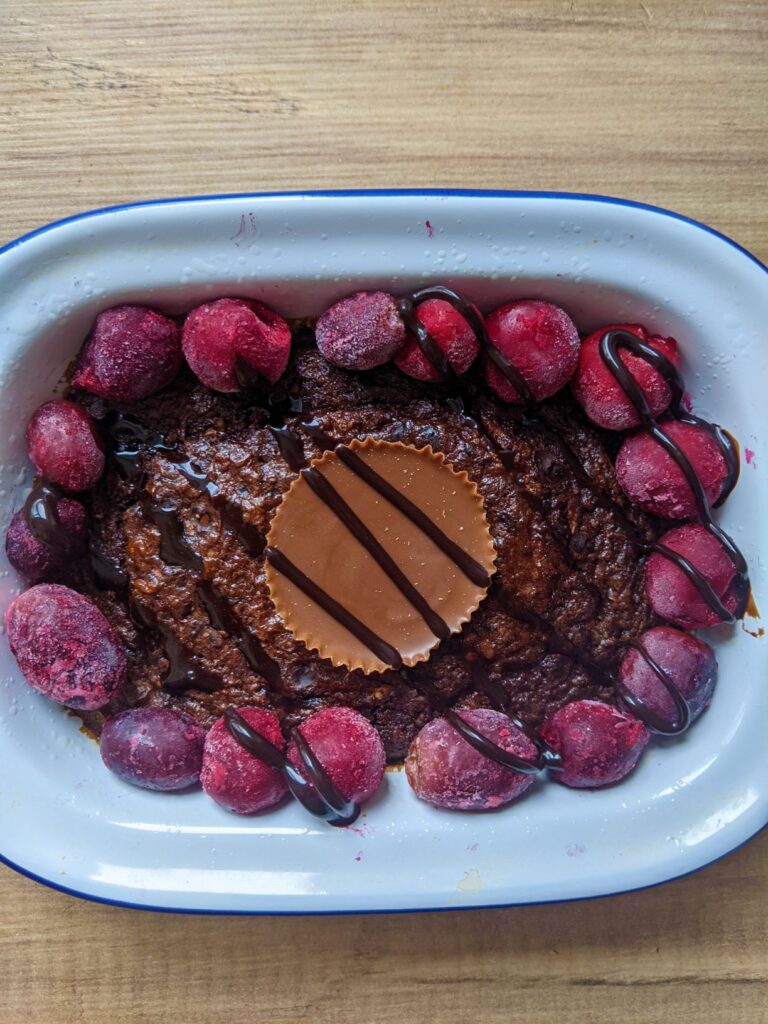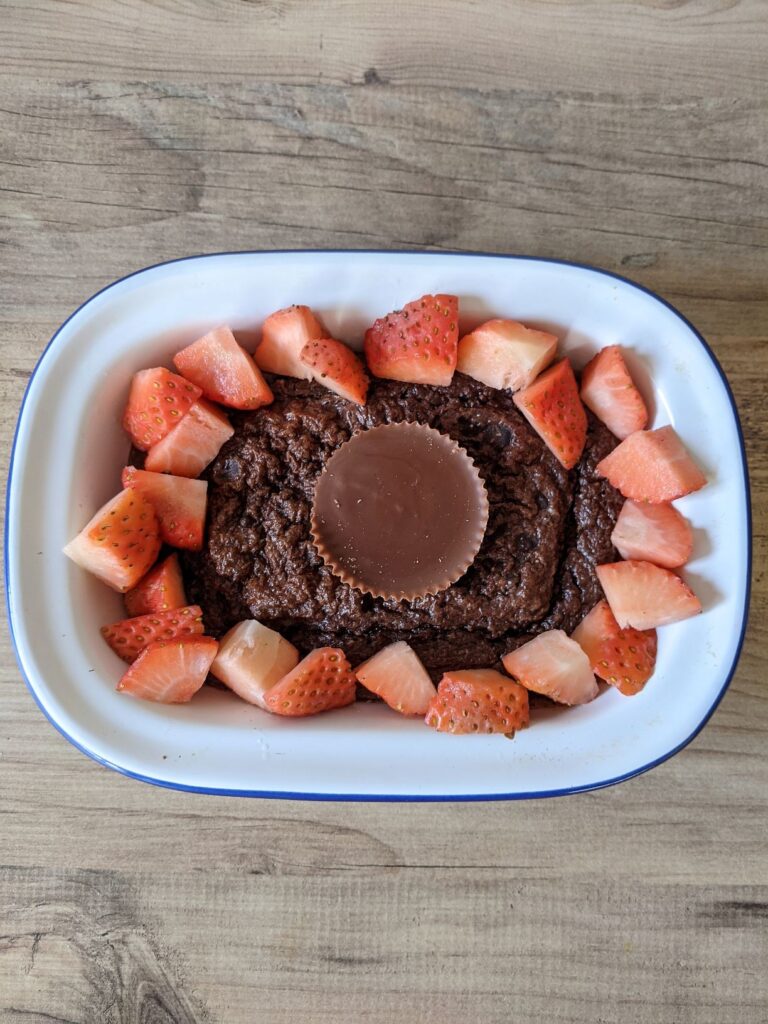 Ingredients
Small baking dish sprayed with oil (similar size to the one in the pictures)
40g of porridge oats

I used the Protein World porridge and have ordered the vegan version to try!

1 egg white

Store the yolk in a container in the fridge for egg fried rice, toasties or eggy bread / omelette mixture

100ml milk of your choice

I used almond, soya or oat usually

1/2 teaspoon baking powder
Optional 10g of protein powder

perfect if you are using plain porridge oats or want to modify the flavour

Optional flavour drops

Again, ideal for adding / changing flavour
Method
This is very simple… Preheat your oven to 180°C. Mix it all together in a bowl and pour into your small dish. Put into the oven for 15 mins and walah!
Add toppings of choice and consume!
My favourite toppings include Biscoff spread, berries, peanut butter, and unicorns <3