I gained a lot during my time travelling the east coast of Australia; experiences, friends, happiness, clarity, and something a lot less desirable, weight! Travelling can take its toll on our fitness. You get caught up in bad eating habits, drinking excessively and a lack of routine. When you aren't in one place for a long time, convenience food can seem like the best option. I used Uber eats or ate out pretty much every day. As someone with an irrational fear of food waste, I always overate on excursions where food was provided – really, the struggle is real! I hardly did any exercise apart from the necessary walking and I felt constantly bloated. By the end of my trip my clothes didn't fit and I'd run out of money to buy new ones. I signed up to the gym the minute I returned to Sydney and worked hard to shift most of it but as the saying goes, "prevention is better than cure".
Leaving for the outback to complete my regional work, I vowed that I wouldn't allow this to happen to myself again. Before I left, I hit up Kmart and purchased some equipment in preparation, knowing full well that there would be no gym in Tibooburra! All my meals would be supplied by my employer so I also had no idea what my diet would consist of. I have now completed 22 days of my regional work which means that I'm a quarter of the way through. My diet consists mainly of carbohydrates and fried foods, and from my own personal observation I appear to have kept the weight off… so far, so good! Music has really kept me motivated to work out, so having an app like Spotify or Apple Music is essential in my eyes. However, if you don't have access to these any iPod or Mp3 player filled with your favourite tracks also gives you a great excuse to get moving!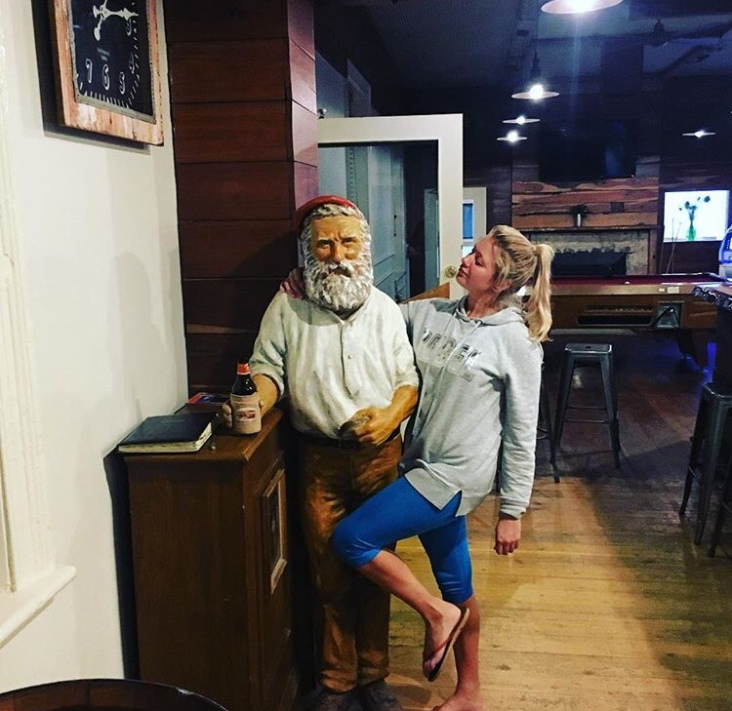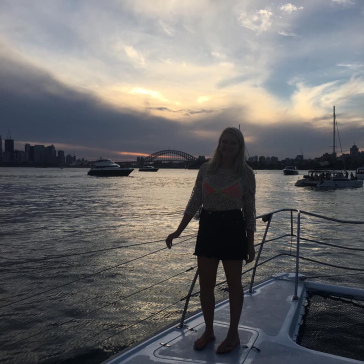 As I'm sat here listening to some of my favourite tunes, I thought I'd share with you a few simple things that you can do to help prevent excessive weight gain and stay fit whilst on the move;
Running / Walking

Equipment Required: Decent trainers
Running is the Marmite of exercise, you either love it or you hate it! For the lovers, running is something that you can do almost anywhere as long as you have a pair of trainers. It's a great way to explore your current location and perhaps discover places to visit which you may not notice otherwise. On top of that, I would also recommend it as a hangover cure (depending on what level of hung-over you are!). It really helps me to clear my head after a busy day at work and helps me to fill my outback days where there isn't much else to do at all.
Keep it interesting by varying your routes, pushing yourself to run further than your previous attempt or if limited for time, by trying to run the same distance faster. Intervals are also great for burning fat; try doing 30 second sprints with 1 minute slow jogs in between or even walking if it motivates you more to get moving!
For the haters, walking is the easier and more social option. Go for a walk with your friends, use it as your preferred method of transport, or just take a wander, familiarise yourself with your surroundings and listen to some tunes.
Track your runs on the Strava app to see what distance you have covered and how many calories you've burned.
Online Workouts

Equipment Required: A towel (search for home workouts as these should use minimal equipment)
Online home workouts are designed to be done anywhere with minimal equipment. There is so much choice online these days too. From yoga to HIIT, find a workout that you're in the mood for and go with it. I have a few go to apps and influencers on Instagram for workouts. There have been some movements which I haven't been familiar with; usually the app or video I'm following has a demo but if not, search on Google or YouTube for video tutorials.
Alternatively, create your own tailor made workouts using movements that you are familiar with. Sometimes if I'm feeling sore in one part of my body, I'll create a workout using exercises which target a different part of the body. You can then adjust the intervals to be as long or as short as you like, as well as being in control of the overall length of the workout.
Top recommendations for inspiration are The Body Coach (either his YouTube or Instagram), Sixpackin30days and 7M Workout (apps) and Yoga by Candace (YouTube).
Resistance Band Workouts

Equipment Required: Resistance band
Resistance bands are fantastic little numbers for strengthening and toning when you don't have access to any weights. I picked one up in Kmart for around $7 and it takes up next to no space in my backpack. I opted for a medium weight band but you can get light or heavy weight ones, depending on your current level of fitness and what you are looking to do. Greatlist has 33 different exercises that you can do with your band; decide on the number of sets and reps, and mix and match these to create a personalised workout. Use it on your balcony, take it to the beach or go to some botanical gardens nearby for a scenic workout!
Skipping

Equipment Required: Skipping rope and trainers
My skipping rope was another bargain Kmart purchase. It takes up slightly more space than the resistance band but it's a good way to mix things up a bit. It's really good for cardio workouts when I want a change from running. I tend to mix it up by seeing how many jumps I can do in a row without missing the rope, and sometimes skipping in intervals. This is another exercise which you can do pretty much anywhere although I wouldn't recommend trying it on the beach; I assume it would be very difficult and you'd mostly end up flicking sand around everywhere with the rope!
Dancing
Drinking is often a big part of travelling and whilst the best advice is to avoid drinking in excess, this isn't always possible! I try to stick to lower calorie drinks like vodka and soda, or gin and tonic. Avoid wine and goon where possible as these contain the most sugar and also give the worst hangovers; I should definitely take my own advice here!
Anyway, one of the best ways to cancel out the alcohol calories if you're at a bar or a club is by moving around as much as possible; I like to call this dancing. Enjoy your nights out, try to make healthy choices where possible and most important, have fun! 🙂