The city-state of Singapore is a global financial centre and a popular change-over destination for long-haul flights particularly from the UK to Australia. Flights from Britain to the other side of the world can take well over 24 hours. It is definitely worth breaking up the journey and taking some time to explore this fascinating country if you have a few days to spare!
Singapore is a modern island with a tropical climate. Do not let a cloudy sky there fool you; the UV is still strong regardless of whether the sun is visible or not. Whilst you may think that you do not need sun cream, you can still burn as I learnt the hard way when my forehead blistered! The weather is extremely changeable. One minute it's hot and humid, the next it can be a tropical downpour!
I decided to stop in Singapore for 3 days on my way to Australia. There are so many similarities between Singapore and the UK, despite the 13 hour flight. They use the same plug sockets, drive on the same side of the road as us and everything is in English. Singapore offers so much in such a small space and unless you are a super human, it's unlikely that you will have the time to fit it all in. These are my top tips and recommendations on where to visit;
Gardens by the Bay
Gardens by the Bay is by far one of the best attractions in Singapore and, it's free! A neon jungle amidst the concrete skyscrapers, the illuminated forest lights up to music twice a night at 7.45pm and 8.45pm. The Supertrees come alive to a series of songs taking you on a magical adventure. There was something surreal about the show that filled me with happiness, as the viewer. The light show can be enjoyed by families and solo travellers alike. It is truly overwhelming and not like anything that you will see elsewhere.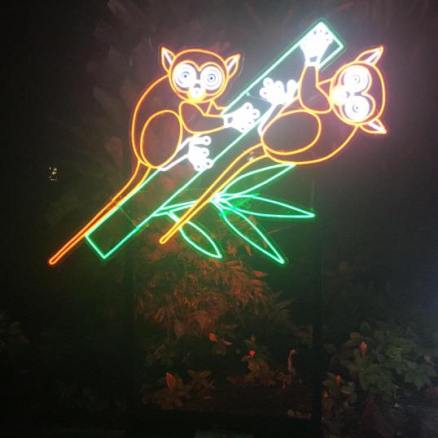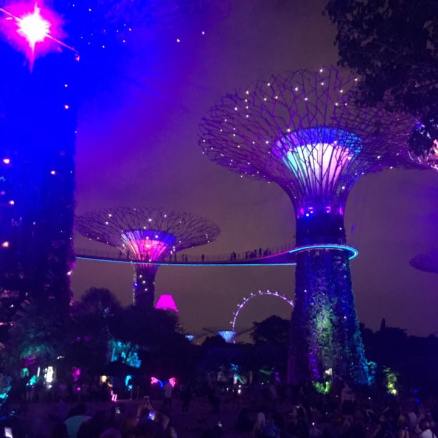 Universal Studios
Release your inner child with a visit to Universal Studios located in the island resort, Sentosa. Although the park is much smaller than the Universal Studios in Florida, it's still a great day out with significantly less queues. Single rider queues meant that I got straight on to most of the rides as a solo traveller and managed to get around the whole park without missing a thing in about 4 hours! Top recommendations for ride include The Transformers ride, a 3D simulator where you are "freedom fighters" battling against the forces of evil. Human vs. Cyclon was also a highlight; two roller coasters that intertwine. They're fairly similar and I found time to try them both but if you have to decide between the two, Cyclon is definitely better! My love for Dinosaurs also meant that Jurassic World was a personal highlight.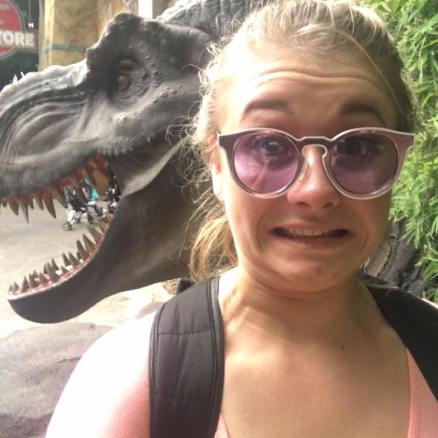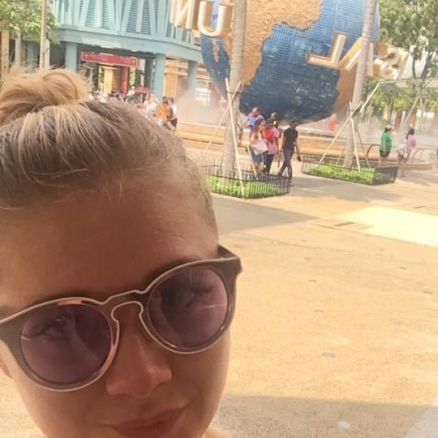 Marina Bay Sands Lookout Point and Infinity Pool
The Marina Bay Sands Hotel is home to one of the most instagrammable infinity pools in the world. Entry to the pool is strictly for hotel guests only and a one night stay can set you back over £200. However, if you want to treat yourself and live like a King for a day I would definitely suggest staying here for one night. Whilst I couldn't afford to stay here as a solo traveller, I did go inside the building and up to the lookout point which is accessible to tourists. The hotel was incredibly luxurious with phenomenal views. If you do splash out and book a room, make sure you get a picture in the pool! If it's not on social media, it never really happened, right?!
Clarke Quay
Singapore is not renowned for its nightlife and most would assume that the majority of bars and clubs are located around Marina Bay. However, you would be wrong to think that. The Marina Bay area is pretty dead after 9pm with the exception of a few restaurants. If you are looking for a party, Clarke Quay is the place to go! Here you will find plenty of bars and clubs located just by the river.
Singapore Zoo
Zoos are often a controversial topic but the Singapore Zoo is renowned for its conservation initiatives and breeding programmes. Of the 300 species within the zoo, 34% are threatened. The Zoo successfully bred over 100 animals in 2014 alone and was ranked within the top 5 in the world in 2017. The animals here live in spacious environments that mimic their natural habitats. The Zoo also offers a night safari tour; it's the world's fist nocturnal Zoo and one of the most popular tourist attractions in Singapore. I didn't have the opportunity to witness the safari first hand but I have heard rave reviews from others who did.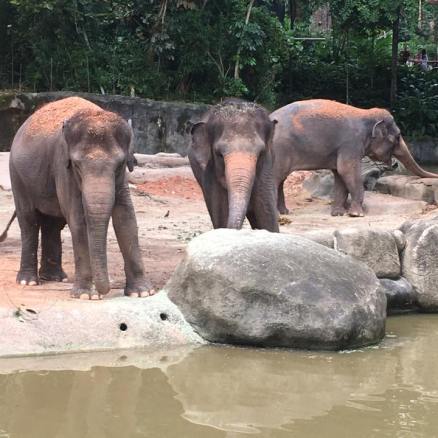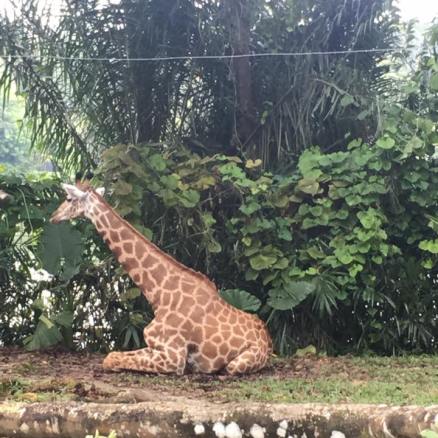 Kumoya Café
Positioned out of the way of the city centre, Kumoya Singapore is a café which adopts a different theme every few months. The café gets really inventive, creating food which looks almost too good to eat. During my visit in October 2018, the theme was My Little Pony. Kumoya is currently focused on Pusheen until the end of this month (March 2019). If you want a different take on eating out, this place takes food to the next level.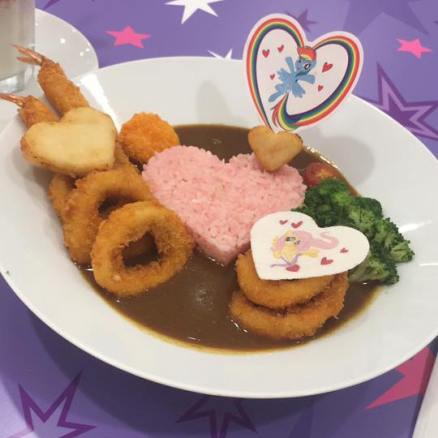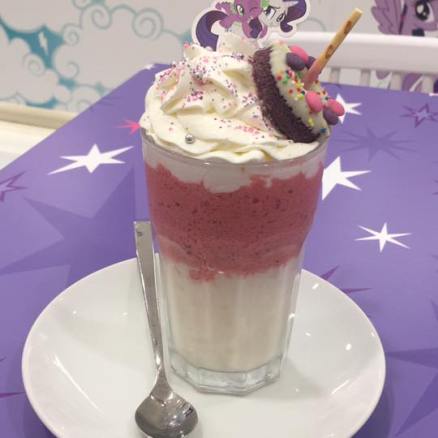 Palawan Beach
For those of you trapped in the city but longing to be by the beach, head to Palawan in Sentosa. On weekdays you can participate in water sports but the place really comes alive at the weekends. Here you can find numerous bars and beach clubs to keep you entertained.