First of all, apologies it's been a while since I last posted but time has been scarce and I will try my best to create more of it!
The man and I visited Jamie Oliver's Barebecoa in St Pauls for a special Valentine's treat. The ambience was typically romantic although quite dark, and unfortunately we weren't given a table with a view. However, I have to say the food was outstanding!
After hearing the boyfriend's initial doubts about portion sizes we opted for some 'nibbles', the Devil's Cornbread, and Pork Scratchings which came with Habanero Ketchup. Both were sensational in flavour; the cornbread was something neither of us had tried before but it had a lovely doughy, polenta-like texture, smothered in cheese and what we identified as pancetta. The Pork Scratchings were also incredible – not fatty or greasy, well paired with the ketchup, and plentiful!
We both went for the Venison main served with spiced coffee rub, sprout tops, blackberry and parsnip (although as a hater of the long beige vegetable, I opted for mine without). The meat was tender and again, the portion was more than enough. The Mac and Cheese was top quality but I have to focus my attention on the broccoli; I have never tasted anything like it! This vegetable took on a whole new dimension when cooked with miso and almonds, and was one of the best things I've ever tasted (as far as vegetables go)!
Unfortunately the 5 O'clock tails advertised on Barbecoa's online drinks menu were only available at the bar, so sadly by this point in the meal I'd not tried as many of the alcoholic concoctions as I would have liked. However, their Valentine's special was refreshing and appropriately themed. 'Coming Up Roses' was a floral affair of rose liquor, vodka, lemon and cranberry, sporting a single rose petal for decoration.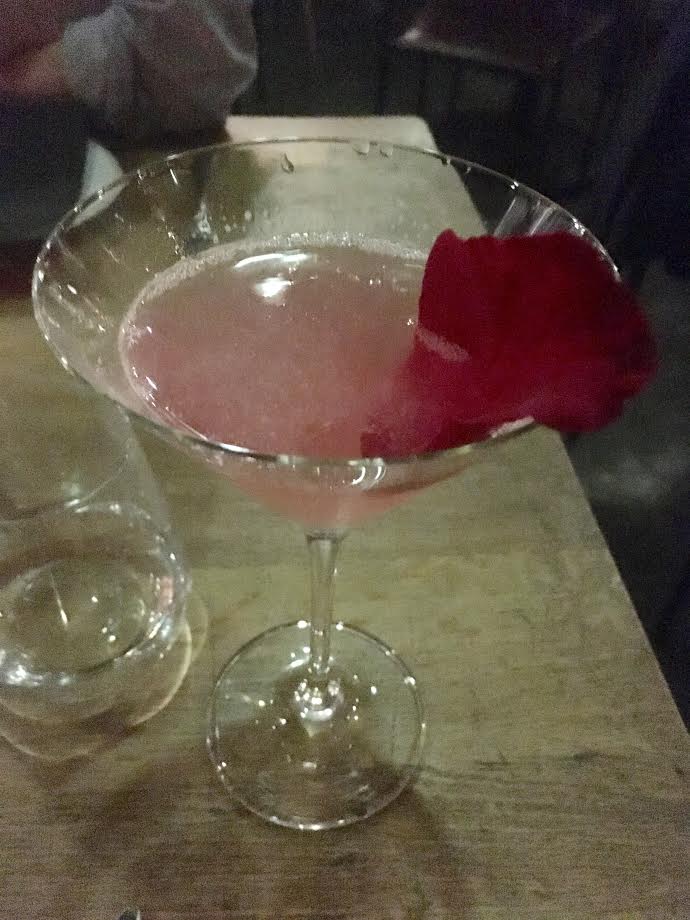 It was the dessert that stole the show for me. The Snickersphere sent me into chocolate heaven; a dreamy combination of peanuts, chocolate, salted caramel, ice cream and popping candy for an extra-terrestrial, sensational experience. This stunner of a pud is too good to share so I would definitely recommend one to yourself! I sadly lost out on a mouthful of chocolatey delight to someone who "doesn't like desserts" but thankfully he made up for it by stocking me up with more chocolate.
Although a little pricey, I would highly rate Barbecoa on flavour and volume – although the Snickersphere could have 100% been bigger!
Check out Barbecoa here.
#London